Championing Body Positivity and Challenging the Lingerie Industry

By Caroline L Hamar, Contributor

Victoria Secret remains the largest lingerie retailer in America. However, in recent years the brand known for giving models their "wings" has fallen from grace. In this article piece, we are looking at why the Victoria Secret image isn't working for the 21st century woman and how our new lingerie brands are championing a, much needed, change in the market.

Image source:https://www.vogue.com.au/fashion/news/victorias-secret-fashion-show-2018-all-the-runway-photos/image-gallery/e0a1957e6260ba7e48472a82624b7f84
Firstly we need to find out, what is the Victoria Secret image? We all know about the sexy-supermodel-wearing-wings image, but where does that come from? Victoria Secret was started in 1977 for men to buy lingerie for women. Founder, Roy Larson Raymond, was overcome with embarrassment when buying lingerie for his wife; "I was faced with racks of terry-cloth robes and ugly floral-print nylon nightgowns, and I always had the feeling the department store saleswomen thought I was an unwelcome intruder." So, he created Victoria Secret. A women's lingerie brand, for men.

This explains a lot about their marketing; it's all aimed at heterosexual men. Victoria Secret is not for those wearing the lingerie but for the on-looker. This was confirmed in 2018 when Ed Razek, the chief marketing officer of L Brands (who owns Victoria Secret) commented, "Why don't you do 50? [referring to garment sizing] Why don't you do 60? Why don't you do 24? It's like, why doesn't your show do this? Shouldn't you have transsexuals in the show? No. No, I don't think we should. Well, why not? Because the show is a fantasy. It's a 42-minute entertainment special. That's what it is." The show - and by default the brand - is a fantasy. Whose fantasy? A man's. It's entertainment for who? A man. To maintain this one dimensional image of a male sexual fantasy Victoria Secret has lacked inclusivity. As stated before, this is not a brand that represents the wearer of these garments so, Victoria Secret has never included non-cisgender women in their shows nor plus-size models.

Victoria Secret's sales and shares have declined 75% since 2015 and it was recently announced 250 of their American and Canadian stores would be closing. Their runway show of push up bras, thongs, abs and stilettos - basically, the same prototype since 1995 - which in its 'iconic' days of 2013 had viewers of 9 million, in 2018 had 3 million and then in 2019 was cancelled. But, the lingerie market as a whole is predicted to have an annual growth of 7.5% by 2025, so why is Victoria Secret in decline? Retail analyst for Citi, Paul Lejuez, can answer that; "women don't want to be viewed as stereotypical sexy supermodels buying lingerie just to impress men." That's as plain and simple as it can be. However, by introducing the lingerie brands we, at Lone Design Club, represent we hope to explore what women actually want when it comes to lingerie.

Victoria Secret has been steered into success by two men, Leslie Wexner and Ed Razek. However, all the lingerie brands we represent are founded and designed by women. Women designing lingerie for other women has a more personal tone, it creates an open space of experimentation and discovery.

That is what Studio Pia is all about. After being the designer-in-charge at the darkly seductive Bordelle, Pia Harpur Conaghan has now launched her own luxury lingerie brand, Studio Pia. Guess what? It's enticingly sexy. We're all for feeling sexy, however this brand is about 'sexy' from a female perspective and that makes all the difference. Her SS20 collection, inspired by 'Aphrodite', is about empowering women through their desires, as is their collection of chokers, pasties and harnesses. It's all about female-led pleasure. If Victoria Secret is the command, 'this is sexy', Studio Pia is the continual conversation of 'what is sexy to you?'

But, it's sexy with a conscious. Every piece in Studio Pia is created using organic peace silk, a silk created without killing the silk-worm. In fact, all our brands are environmentally conscious, just like, Emma Harris - a luxury lingerie atelier with the purpose of 'lingerie to cherish'. Their silk and lace garments are hand sewn with features such as French seams, pin hems and delicate topstitching and each piece is made-to-order within a few days. If you're looking for a lingerie experience unique to you, this is it. Women shouldn't' have to compromise on their lifestyle choices simply because there isn't another option - we are the other option.

When clicking on the Victoria Secret website their tagline is "the sexiest bras, panties, lingerie, sportswear and beauty." There's that phrase again - 'sexiest'. However, women don't just wear lingerie to be sexy. Lingerie is an essential part of a woman's wardrobe which they wear everyday. Comfort, support, durability, these are all factors that are important to women. What about nursing bras? Anti-leak and anti-sweat lingerie? Post-surgery bras? With collections named "Very Sexy," "Dream Angels" and "Sexy Illusions," Victoria Secret can't fulfil the full needs of women. Titov Label is all about making bras easier, in their words, "underwear should help you get through your day, not annoy you when you already have a lot going on in your life." They offer luxury lingerie in an extended size range and if you can't find your size, or it's just not fitting right, they can make it to order. This is a brand serving all women's fundamental lingerie needs and all to the highest standard.

In a big retailer your consumer voice can get drowned out and in Victoria Secret that certainly seems to be the case. All our lingerie brands offer a connection, Monology has grown with their customers from teenagers to working professions, from single ladies to loving mums. Whilst, Chité Lingerie not only creates limited edition lingerie but has set up the Lover's Club - a community of dynamic and independent women who support each other.

Victoria Secret succeeded with making a heterosexual man feel comfortable and represented by lingerie - which, in this day and age, seems ridiculous - however they shut women out of the conversation. Heidi Rak, founder of Third Love, after shopping at Victoria Secret said, "I came out and I took the pink striped bag and stuffed it in my bag because I was embarrassed I'd been shopping there… Nothing about the brand — the aesthetic, the product — nothing really resonated with me."

Super model, Adriana Lima once said "any model in this world would love to be an Angel [Victoria Secret model]" however, in 2019 supermodel Karlie Kloss left Victoria Secret claiming, "I didn't feel it was an image that was truly reflective of who I am and the kind of message I want to send to young women around the world about what it means to be beautiful... I think that was a pivotal moment in me stepping into my power as a feminist." Women are finding their voice. We are living in the #MeToo Movement and we are here to represent women and those who identify as women.

Shop Lingerie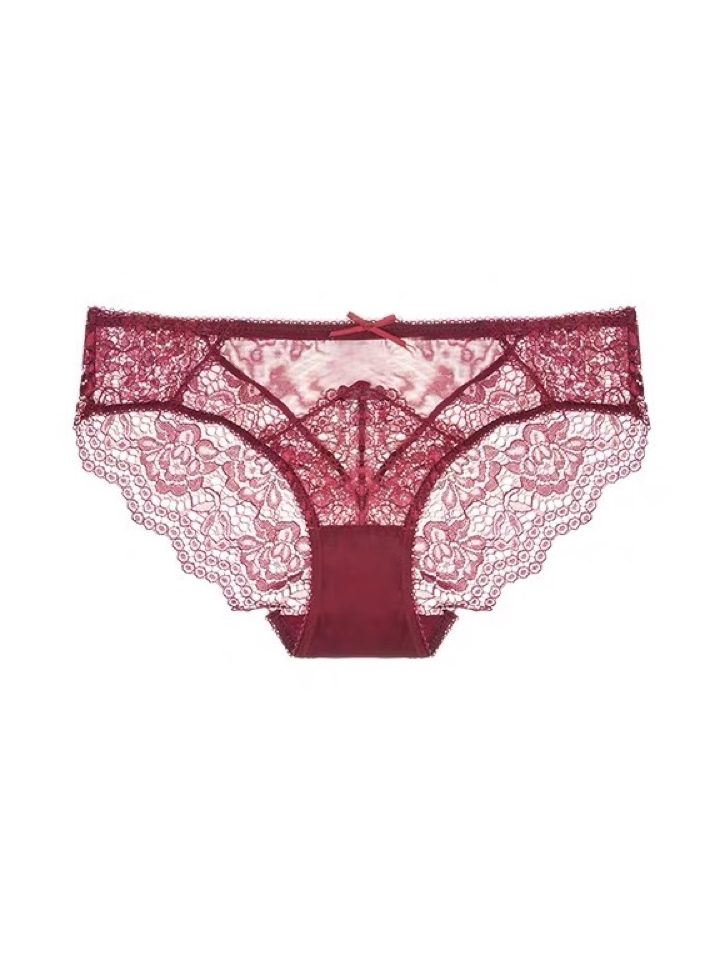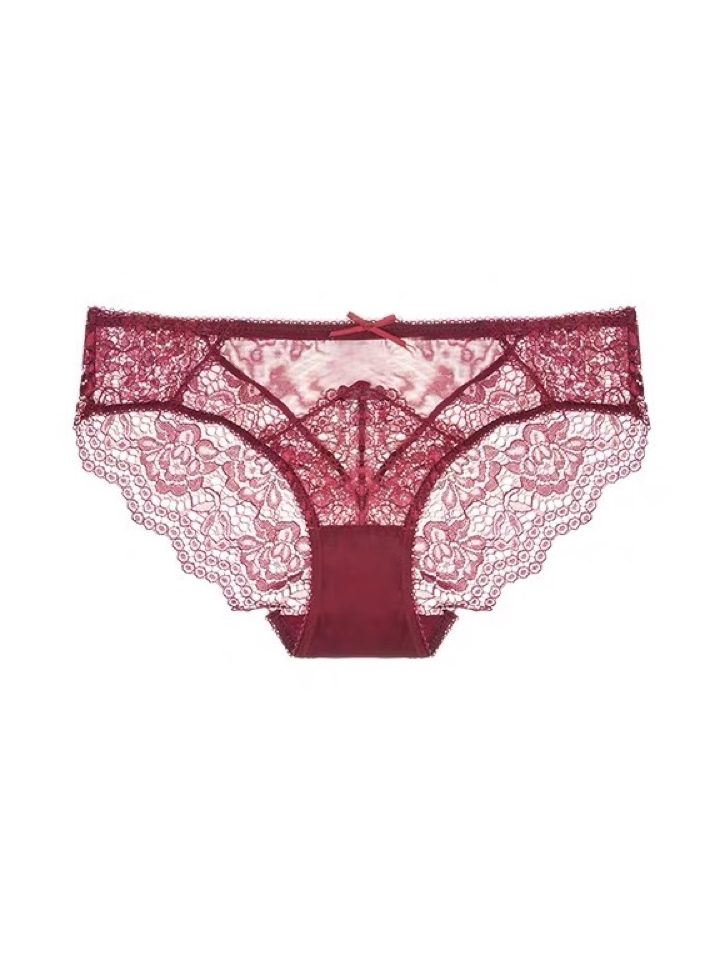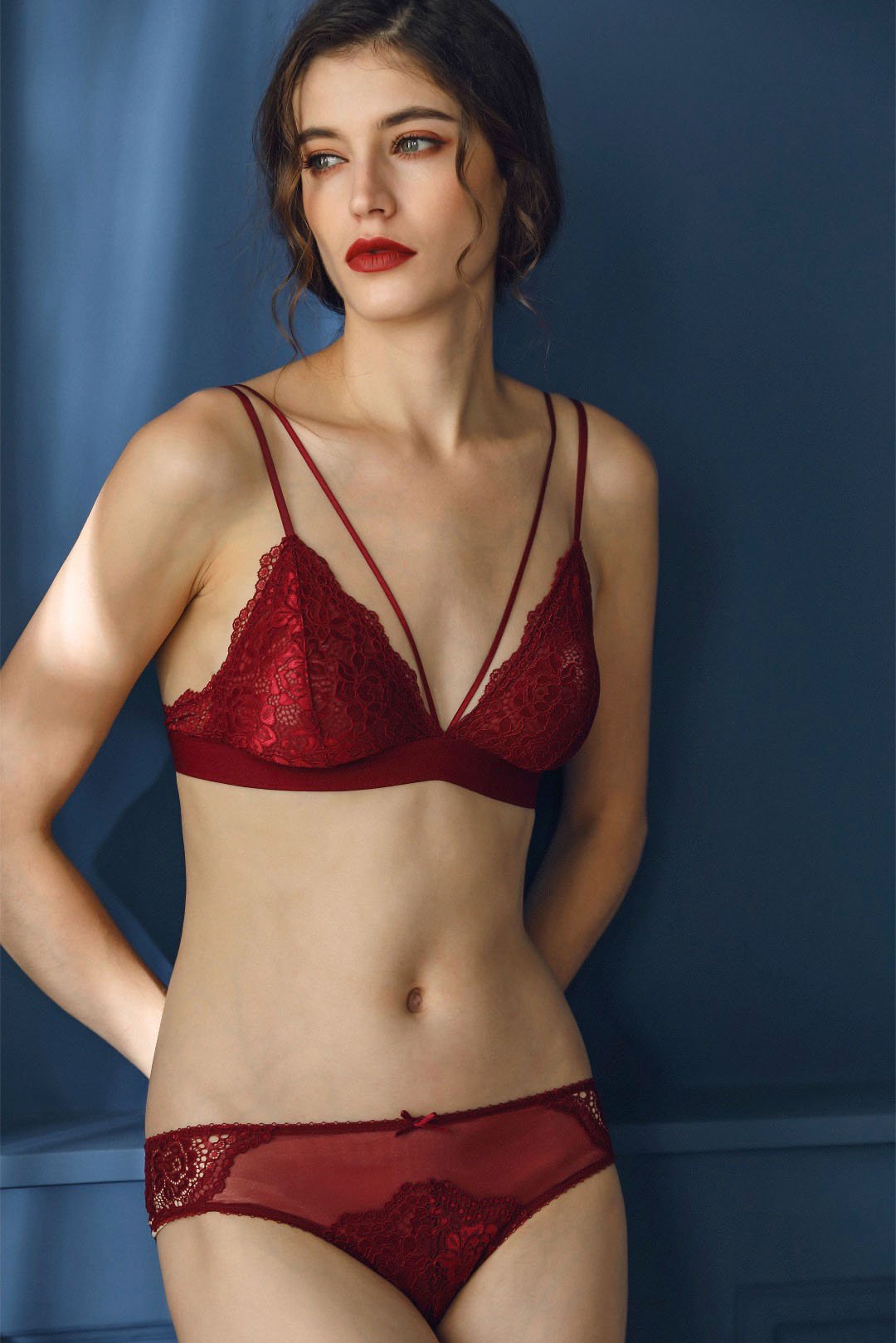 Rosie Lace Briefs
$29.00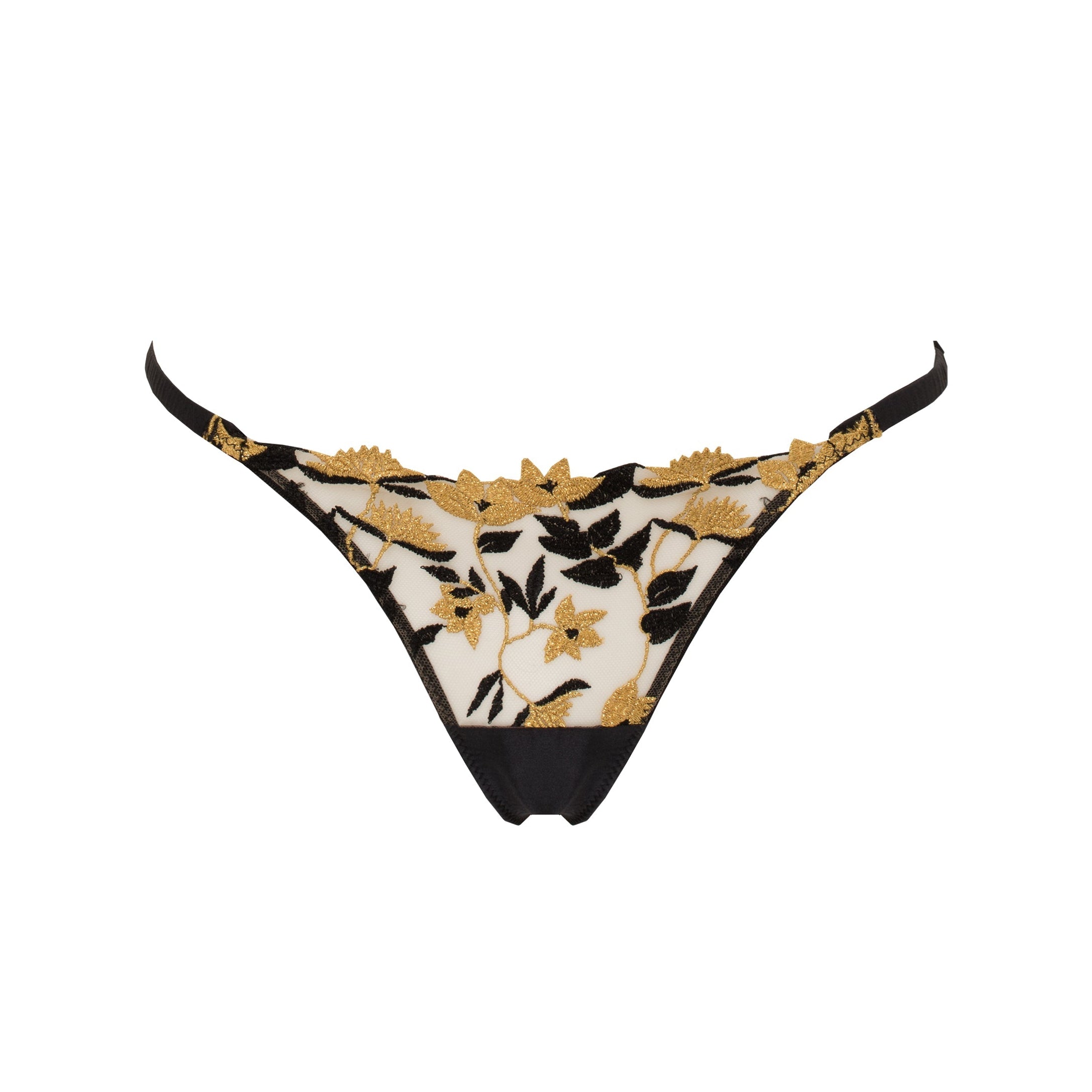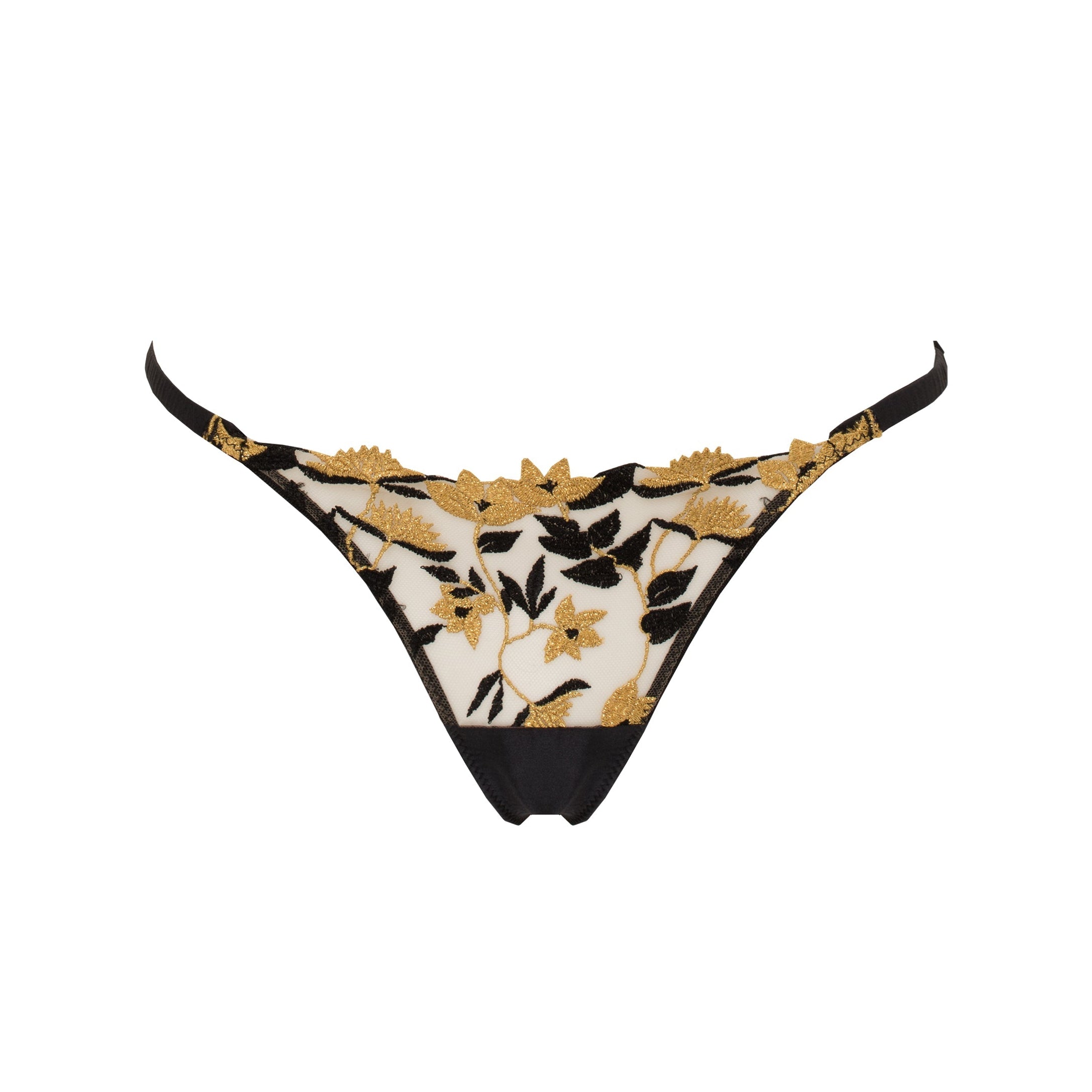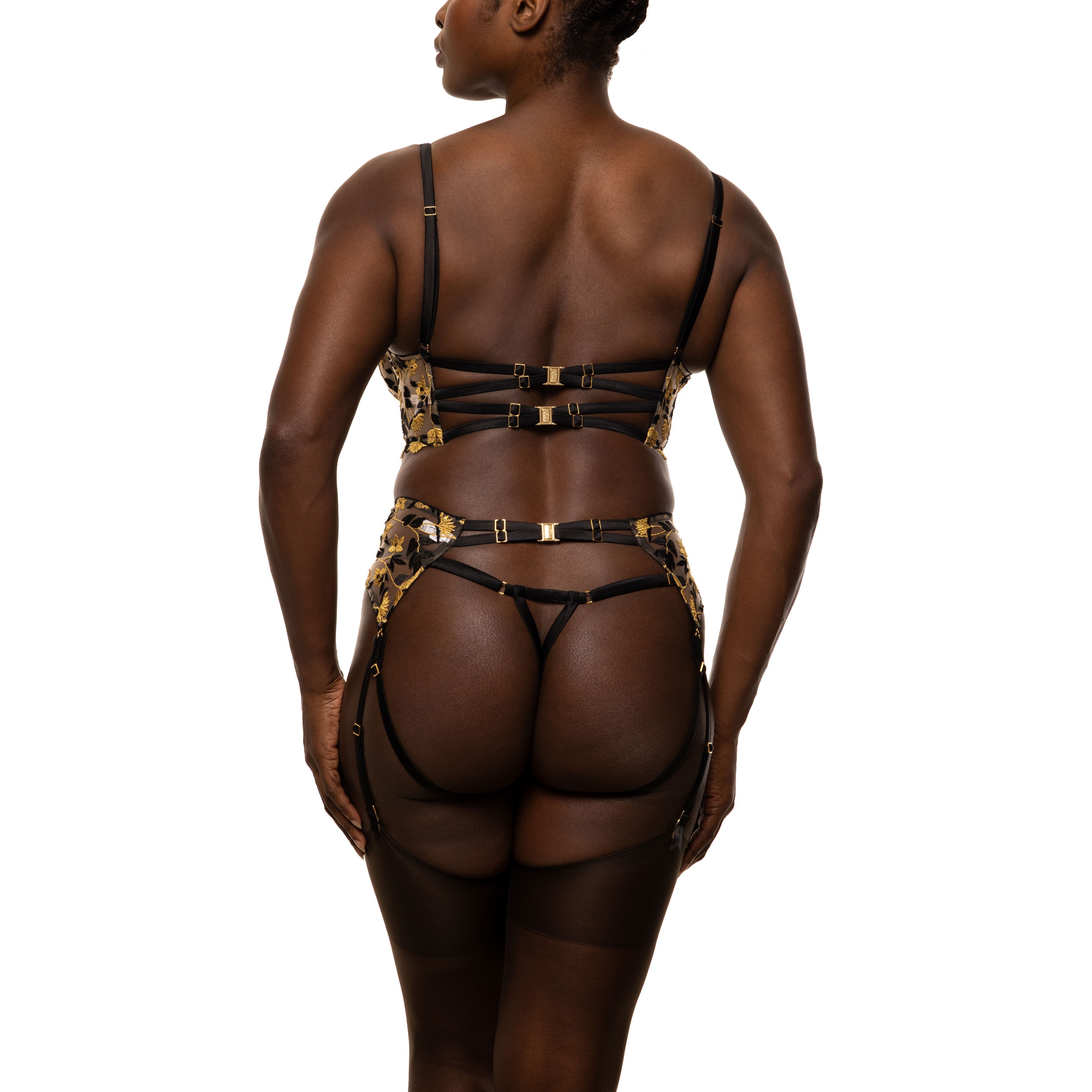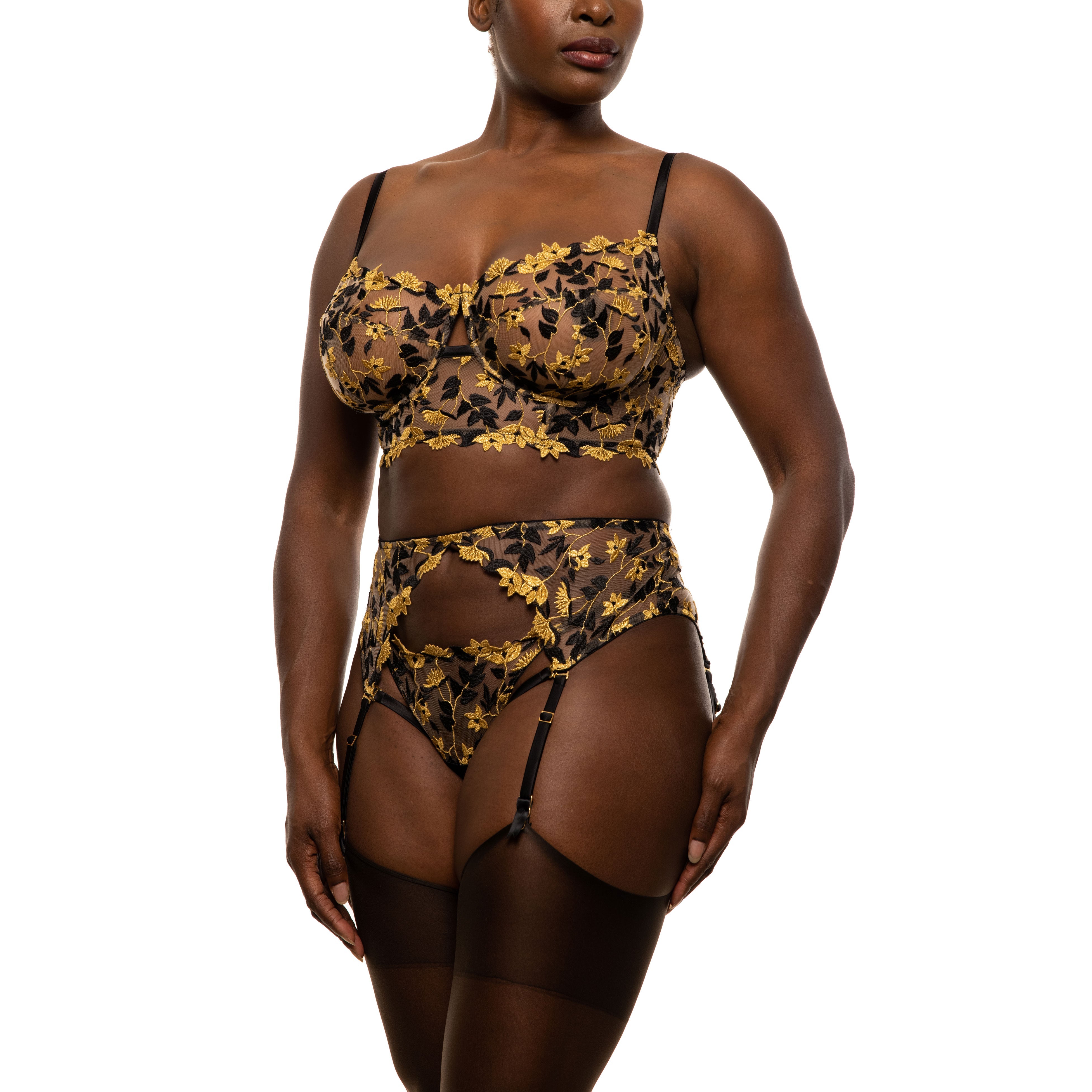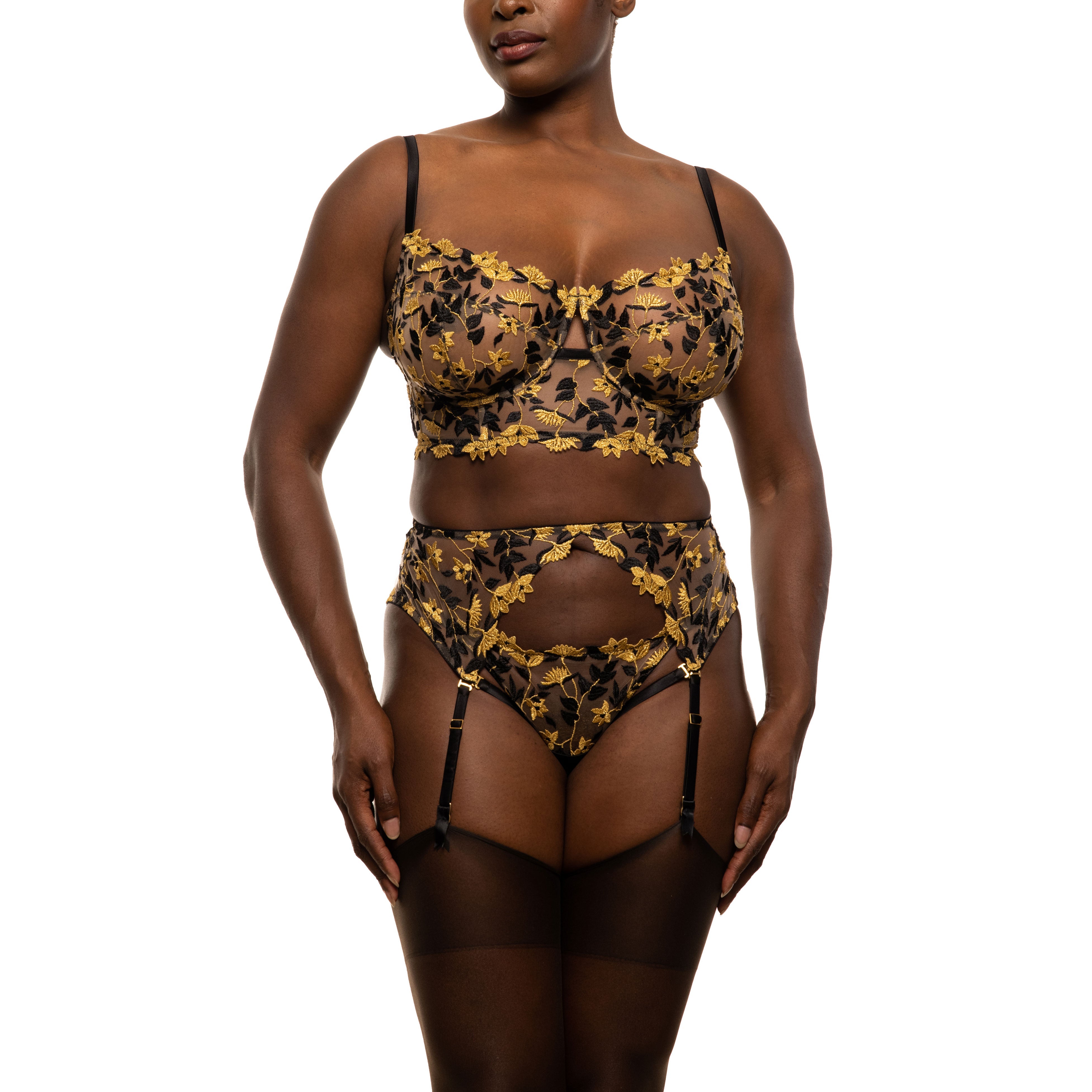 Soraya Strap Thong
$124.00
Our lingerie brands are a space for women to feel connected, embraced and safe. Women taking ownership of their bodies has been suppressed through history, as has women expressing and exploring their own desires and feelings, lingerie is an extremely important symbol of women's liberation. It must belong to women. With these new brands we are not just boycotting Victoria Secret, we are trying to undo the damage they have done to women in society.

Like what you've read? Share it with your community!