Home is Where the Heart is: LDC's Top Picks

By Caroline L Hamar, Contributor

The home has been the most important place of 2020, it's been the living room gym, the breakfast bar pub, the dining room table office and the perfect bookshelf Zoom backdrop. Everything has been scaled down to happen within the home.
The National Counselling Society has outlined some of the, seemingly simple, ways your environment can start to change your behaviour and mood. There are many factors, however, we wanted to focus on three in particular that are about your immediate, personal environment; "Inaccessible Architecture" where you are unable to move easily or freely around your environment, "Lack Of Visual Stimulation" caused by 'dull' or 'bland' environments and lastly, "Oppressive Untidiness" which can cause us to feel anxious or have an unproductive behaviour pattern. Due to the lockdowns everyone is probably feeling these factors within their homes.

Firstly we wanted to say don't underestimate the power of spring cleaning (well, very early spring cleaning!) Your mental health can be linked to your environment and the behavioural patterns you've adopted because of the environment. So, secondly we wanted to share some ways you can change up your environment and make it feel more energised and inspiring. They're quite simple but we hope at least one of them speaks to you and helps your home to feel more like your home, not just the place you're locked down in.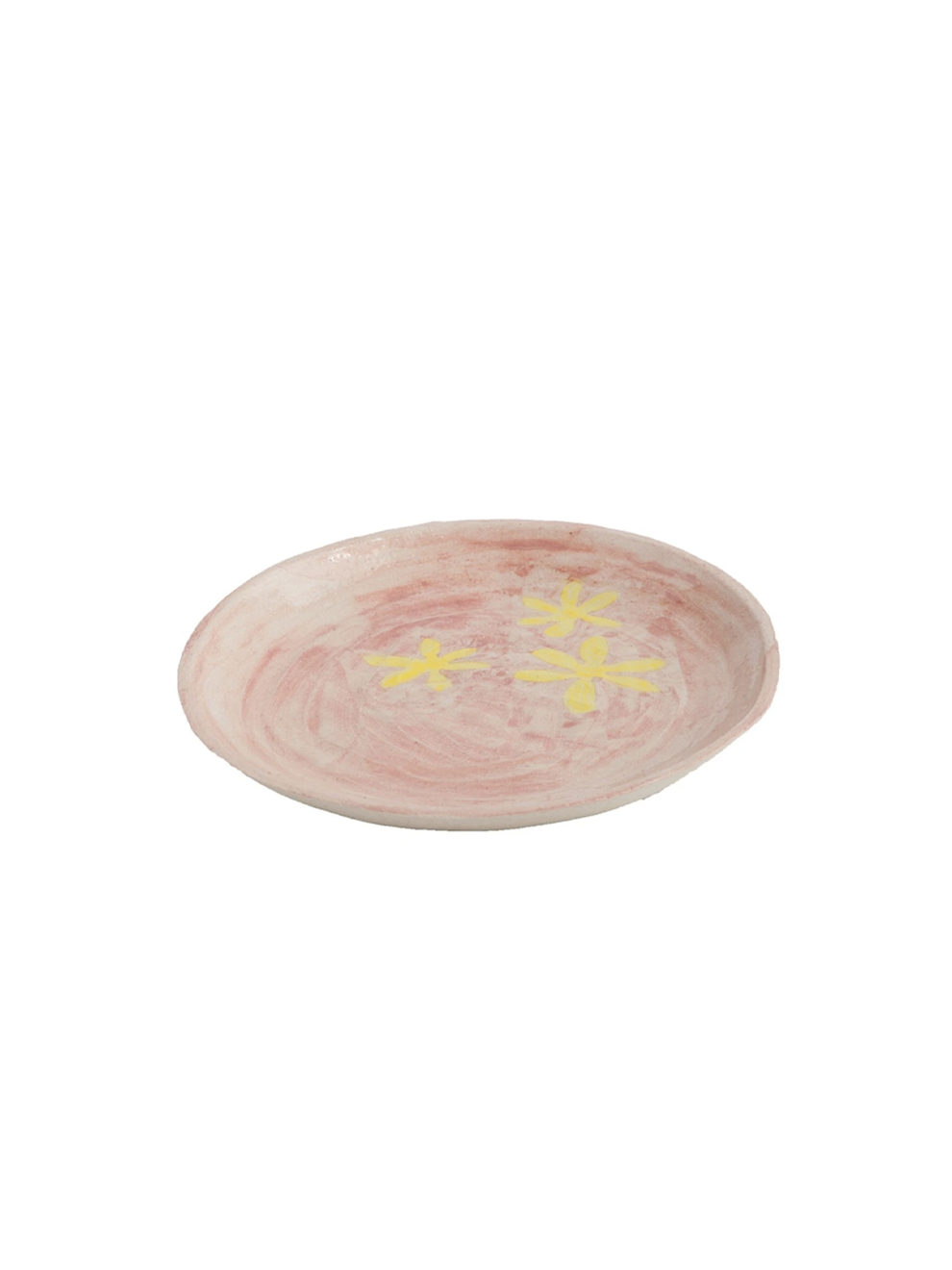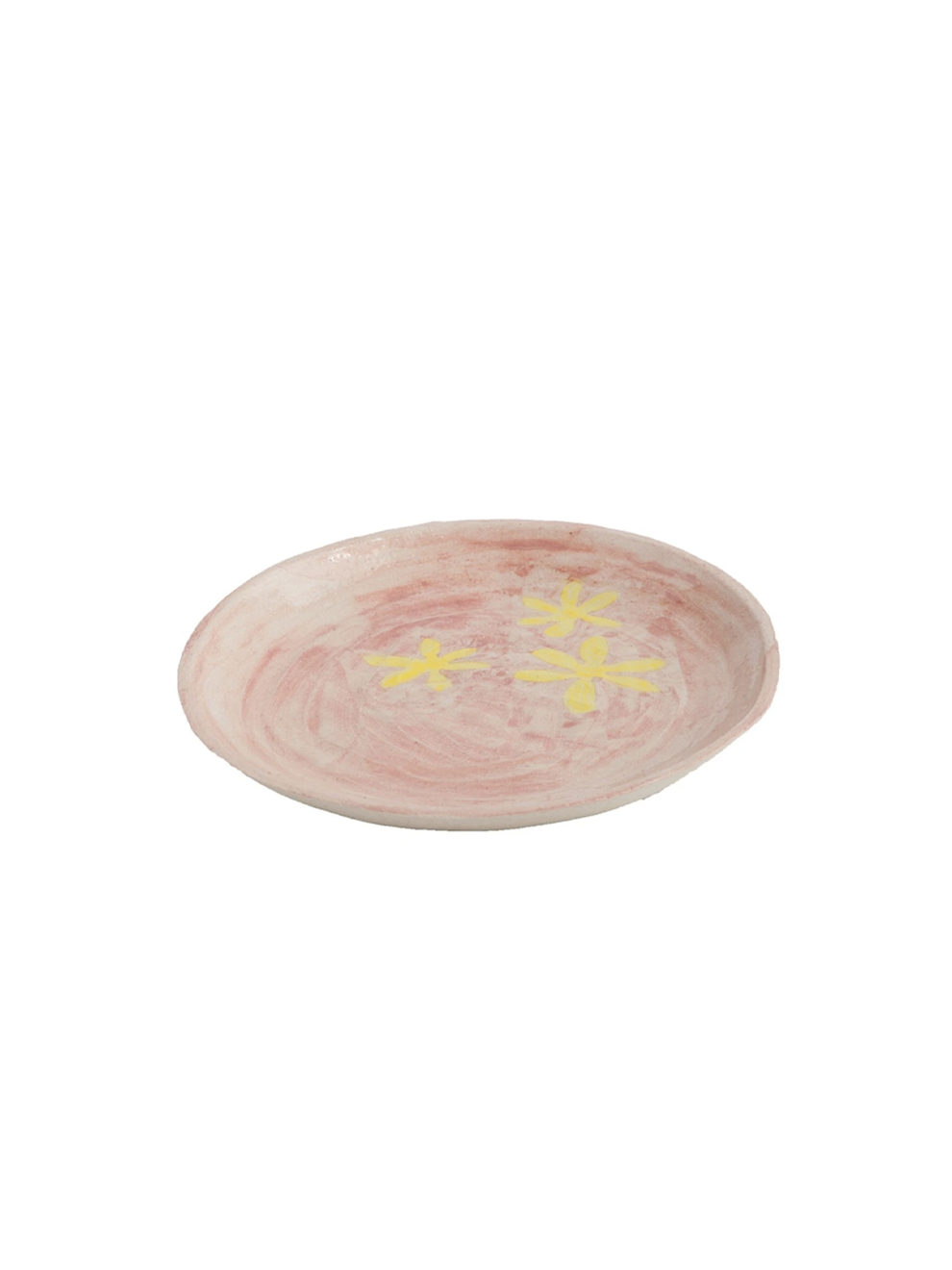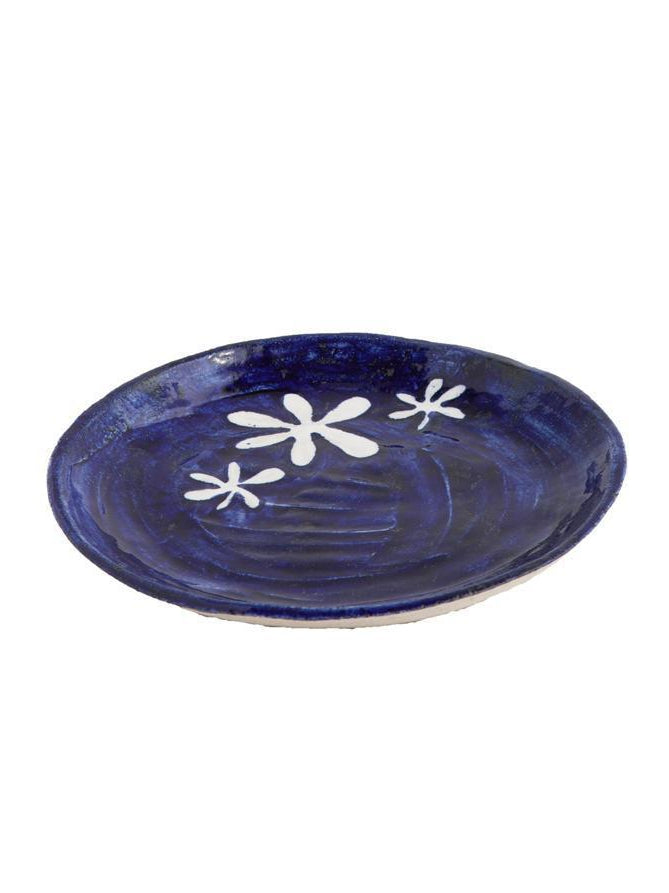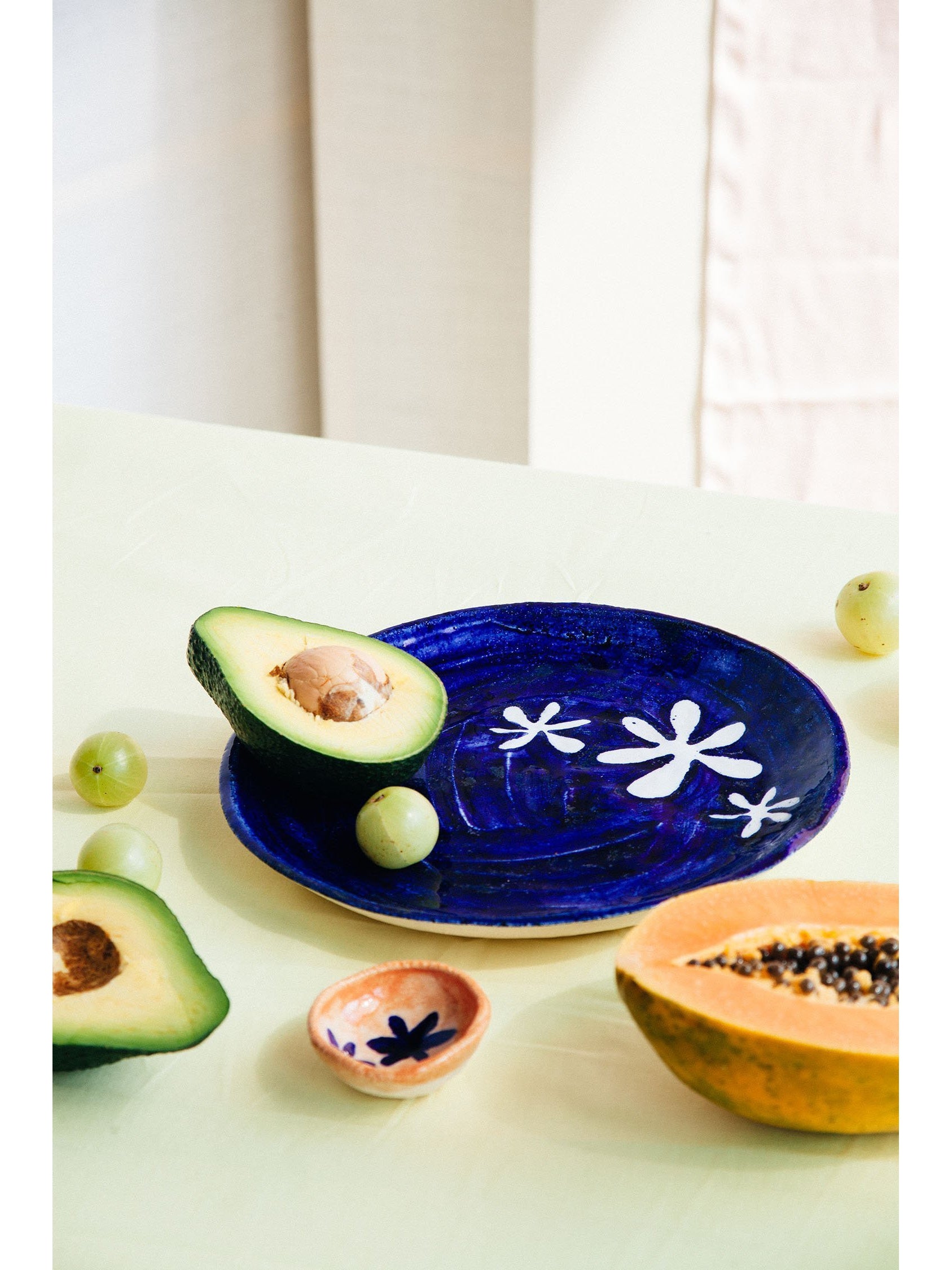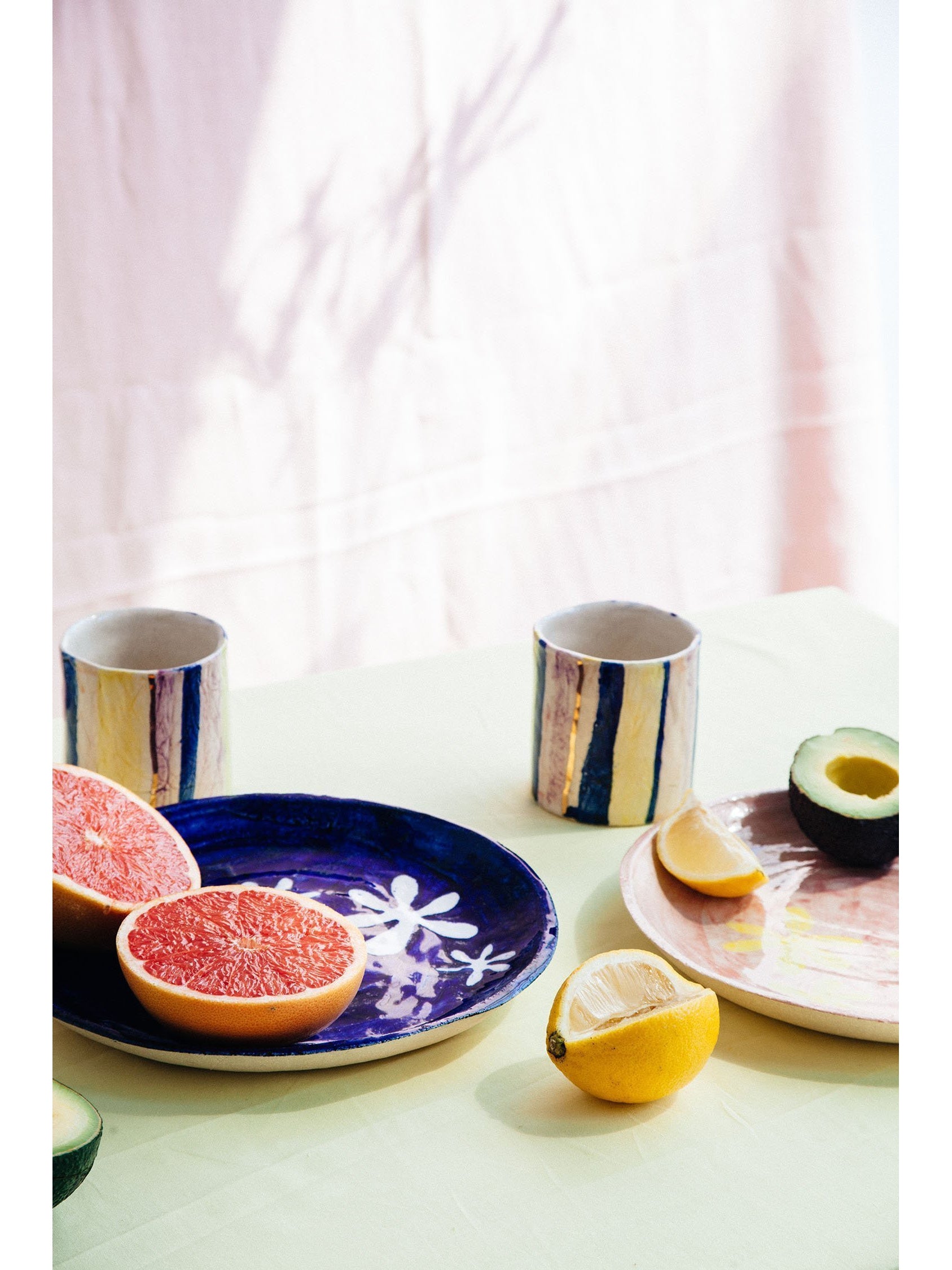 One of a Kind
Try to move away from the mass production of homeware, things might be functional but do they reflect your personality? Does it bring life to the room? Your home is your personal space and so you should fill with things that are one-of-a-kind and make that space completely unique.

Sabinna has a limited edition ceramics collection with Kana London, it includes brunch plates, treasure plates, vases and tricked bowls. Each one is hand shaped and hand painted with small differences in shape, size or colour are all part of the individual charm.

Kana Brunch Plate, £33 - Available here.
Make Your Own
Now we're getting even more personal! Creating your own homeware is a two part, feel good, feature, the first part is the accomplishment and the second is having something such as a memory displayed in your home.

Bianca Elgar has a brilliant initiative of handmade lampshades in which the stand is created using your own glass bottle, it is a way to make a keepsake out of your celebratory bottles or occasion moments - prosecco, cava or champagne. The lampshades are hand printed onto cotton in many different patterns. Also, Sabinna has a DIY kit to make a beaded flower bouquet with glass beads, pearls, wire and a digital tutorial included!
Handmade Orange and Green Lampshade, £50 - Available here.
Christmas Trends
We don't just mean decorations, although they do help to brighten the mood - and no it's not too early! - We mean really committing to a festive make-over. It can be great to take away things such as rugs or cushions and bring out something completely new for that season, it's a real reset.

WRQ.E.D has a collection of cotton satin covered cushions with a Christmas edition cushion, one side features glistening Christmas baubles and the other a poetic quote of winter. It's a sophisticated, indulgent Christmas feature! They also have enchanting monogramed and bead printed cushions for all year round!

Monogram Cushion, £70 - Available here.
The Senses
There might not be that much you can realistically do to change up a room however, you can still change the feeling of that room. Scents are a great way to bring back happy memories, imagine new adventures or help the same office space to feel fresh and new.

ELM RD have a collection of calming and energising artisans reed diffusers made with essential oils and botanical fragrances. They have collections of essential oils with names such as Freedom, Happiness, Intimacy and Serenity and the scents reflect those names, allowing you to channel inspiration for your mood.

Serenity Essential Oil Candle, £30 - Available here.
Nature
Imagine a clear desk with just some flowers on it; it's all about clearing away the stress and clutter that has piled up over the weeks of working from home and allowing yourself to realise that yes, you do have an overload of zoom calls today but this is still your space. Nature can be very calming and bringing nature indoors can help you to feel less closed in.

Harriet Parry asks people to pause and have a moment of calm with her Flower Interpretation Series, her prints are on 100% cotton paper with a watercolour quality.

A Beauty in Pink Print, £70 - Available here.
Chnaging Habits
One of things about lockdown is we're all in a very small and restricted routine however, there can be ways of changing your routine without actually… Changing the routine. This can be achieved by introducing sustainable alternatives which can help you to feel like you're making a difference and inspire your normal daily activities.

For example the Neon Kactus offer Reusable Glass Coffee Cups in lots of different colours, a great way to energise your morning routine.

Neon Kactus Reusable Glass Coffee Cup, £30 - Available here.
Or try the Agnes LDN Bento Bags, made from Japanese seersucker cotton in 4 seasonal colours it can make your essential shopping feel much more efficient than taking plastic bags everywhere.

Finally, the organic cotton pads also from Agnes LDN, to remove the need for single use products and help things to feel less cluttered with throw away items.

Bento Bags, £10 - Available here.
Organic Cotton Rounds, £10 - Available here.
It's all about the little things, just changing small things about your environment that maybe you are finding negative or difficult so that it's doesn't feel like a massive make-over task but you can slowly make sure your home feels right.

Like what you've read? Share it with your community!